Daily Specials
---
---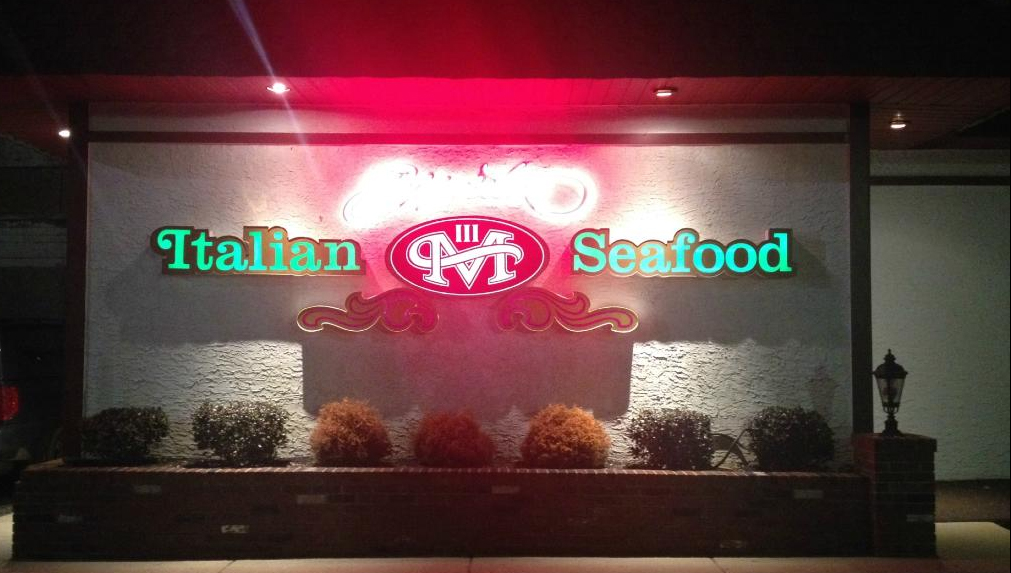 APPETIZERS
ARUGULA SALAD  Baby Arugula, candied walnut, craisins and crumbled Blue cheese tossed in a Balsamic vinaigrette. 9.99
BUTTERNUT SQUASH SOUP  Combination of butternut squash puree, brown sugar, cream and a little butter. Topped with candied walnuts  Large Bowl 8.95 Med Bowl 7.95 Cup 6.75
BACON WRAPPED SCALLOPS   Scallops stuffed with a little horseradish and wrapped in bacon then crispy fried. Served with a creamy horseradish sauce.  16.99
BROCCOLI RABE & SAUSAGE  Broccoli Rabe and fennel sausage sautéed in olive oil sliced garlic and a touch of red pepper seed. 10.95
                                                                 New Wine ***Silk & Spice***New Wine
A ruby colored red wine blend, characterized by intense aromas of ripe red and black fruit, such as blackberries and ripe plum. A spicy character evokes vanilla, black pepper and pink peppercorn, combined with hints mocha. It is full-bodied with balanced taste very soft tannins and a long and balanced finish.
Bottle $26   Glass $8
 ENTREES
BONE IN DRY AGED RIBEYE
18 ounce bone-in Ribeye cooked to your liking; served with your choice of sides 54.99  add sautéed mushroom and onion $4.50
HONEY GARLIC SALMON  Salmon marinated in soy sauce, butter, brown sugar, honey, and butter Served with sauteed stringbeans and roasted red skin potatoes 27.99
   Dessert Specials
Pumpkin spice latte ice cream on pumpkin spice pound cake topped with whipped cream and powdered cinnamon.
          8.99 
                Pumpkin spice latte ice cream 5.99   
            Marsha's Pumpkin Pie