Daily Specials
---
---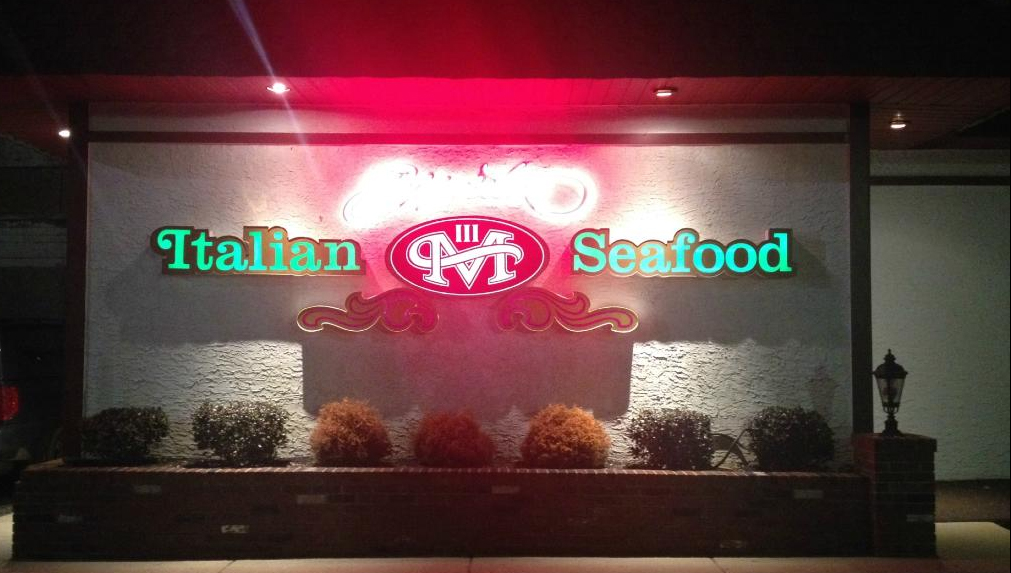 Appetizers
Crab Balls
Prepared with lump crabmeat, red bell pepper, celery, and seasoning, then breaded and fried golden brown and served with a tangy tarter sauce. 10.99  
Pasta Fagioli
An old family recipe of cannellini beans, red kidney beans and chick-peas simmered in a garlic seasoned tomato stock with al dente and mini penne.
7.95 Lg bowl 6.95 Medium bowl 6.25 Cup
Iceberg Wedge
A wedges of iceberg lettuce with chunky Blue Cheese Dressing, crispy bacon,
cherry tomatoes, and butcher black pepper 7.95
 Entrees
Home-made Braciole 
Sliced steak rolled and stuffed with Romano cheese, mushrooms, breadcrumb, and fresh parsley. Pan browned then simmered in tomato sauce. Served over homemade spaghetti.  24.99
Cajun Red Snapper
Cajun red snapper served on a bed of wild rice.
Served with a tomato, thyme cream sauce on the side. 28.99
Red snapper is a lean, firm-textured fish that has a mild, slightly sweet taste. Offering a versatile flavor profile, it pairs well with a range of ingredients. Snapper is a mild fish that is perfect for anyone new to seafood and those that don't like an overly "fishy" fish.