Our Restaurant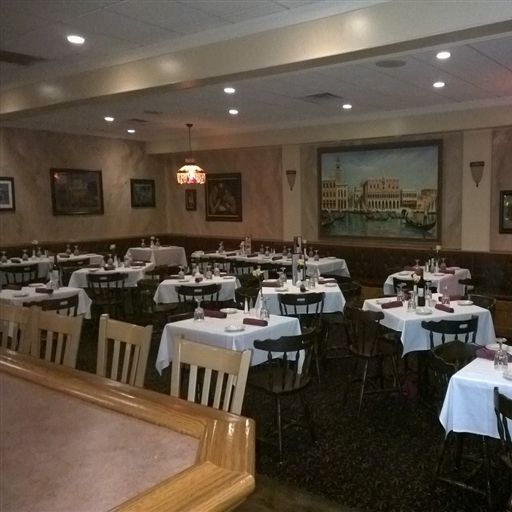 Howard Esposito is the President of D. D. Joey Corp., which is the corporate name of Espositos Maplewood III
Over the years, Howard has been the driving force of Maplewood III. At one point, Howard was a part owner of the original Maplewood in Hammonton as well as a part owner of Maplewood II in Mays Landing, which he personally opened in 1980.
His dedication to quality and service quickly got him great reviews from customers as well as food critics. Within the first year of opening, Maplewood II was chosen as one of South Jersey's top 10 restaurants by the Atlantic City Press. This helped to build a very busy restaurant trade at both locations.
In 1983, Howard opened Maplewood III in Vineland. The Vineland restaurant was an instant success and is the largest of the Maplewoods, seating as many as 175. In 1986, Howard sold all ownership of the Maplewoods other than the Vineland location. From 1986 to date, he has dedicated himself to this restaurant and refined every aspect of the business. Until just the last few years, Howard cooked on a regular basis. He is still involved in creating new specials and refining and updating existing menu items. The business in Vineland requires a varied menu with many specials. Maplewood III is in a close-knit community not a resort; our customers dine with us as often as 2 or 3 times a week. Providing new and exciting dishes at moderate prices is our challenge.
Changing tastes and plenty of competition have kept Maplewood III busy evolving over the years. Howard has always said that the restaurant business consists of 1000 little things that must be done perfectly for the restaurant to be a success. Be proud of where you work and what you do, and you too will be a success.
Our Philosophy 
As a restaurant, we are part of an industry called the hospitality industry.  Everything we do centers around hospitality. We consider our customers to be our guests. Every person who enters the restaurant is treated as if they were a guest in our home.
Our employees make this philosophy possible. After all, they are the Maplewood. We work together to do everything we can to insure that our guests have a great dining experience and continue to enjoy our restaurant.
Our Staff's Perspective 
If we show genuine friendliness and concern, we know the rest will all fall into place. We are part of the hospitality trade and we will do everything we can to show our guests outstanding hospitality and service.
Treat everyone with the respect that they deserve. 
Treat everyone as if they were guests in your home.